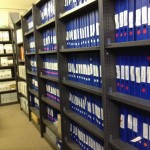 The Research Centre archive contains documents dealing with the region's community, social and family history.  It includes a large photographic collection, as well as books, manuscripts, maps and other printed materials:
4,000 files on people, places, and subjects
16,000 photographs and portraits
audio files, including oral histories
indexes of land grants
electoral rolls
personal diaries
memorabilia
indexed obituaries and funeral notices
birth, death and marriage indexes
NSW Government Gazettes from 1878 to 1900
family histories
maps
a large reference library
For information on how to access these collections, see Research.
If  you or a member of your family have stories on an important part of our region's past and you would like to contribute to our oral history collection, you could participate in "Putting Your Voice On the Record: Oral History Project".  All you need is access to a smart phone. Interested? Go to our form for more information on what to do and how to get involved.