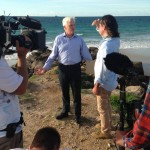 Richmond River Historical Society is located in Lismore. We encourage members of the public to visit, view and use our resources;  email, fax or phone us; purchase our publications; and become members and volunteers.
Street address: 165 Molesworth Street, Lismore, NSW
Postal address: P.O. Box 467, Lismore NSW 2480
General email address: info@richhistory.org.au
Research email address: research@richhistory.org.au
Facebook page: LINK
Phone: +61  2 6621 9993
Fax: +61 2 6621 9992
ABN: 58 487 170 223
Management Committee 2018-2019: Robert Smith (President); Geoff Kerr & Robbie Braithwaite (Vice-Presidents); Ed Bennett (Secretary)'; Warren Whitney (Treasurer); Ted Trudgeon (Museum Coordinator); Genevieve Gibson (Research Coordinator); Merv Butler; Glenys Ritchie, Councillor Darlene Cook (LCC Representative).